IP-MAC binding is to bind a special IP with a specific MAC address. Its a very common feature that is required even in the very small network.
Step to Bind :
Route 1 –
Go to Networks > More Utilities > IP-MAC Binding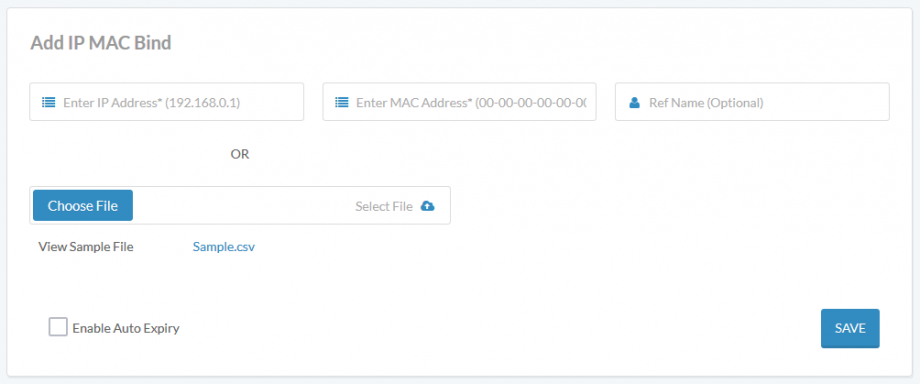 Administrator can add a single IP-MAC pair as well as pool of pairs by uploading CSV file (as per the format specified in sample.csv). With auto-expiry feature, validity for a pair can also be defined.
Once configured, click on save to apply.
Route 2 –
Go to Network > LAN Settings > Attached Devices
All the currently connected devices to network will be visible in this section.
WiJungle provides a shortcut facility to directly bind devices with the assigned IPs.